New Kitchen 2016
In November 2016, we started the (very dirty) process of remodeling my entire kitchen. Papa Blaine first proposed that we "replace the cabinets" a few months prior, but at the time, I didn't realize replacing the cabinets meant that we also had to replace both the backsplash and countertops!
It was certainly a timely project, but obviously worth it. The kitchen is so bright and inviting these days; it's hard for me to even peek at these old kitchen images! I can't thank Papa Blaine, Mama Jeri, and Marshal Man for all their hard work they've done here for me and my roommates.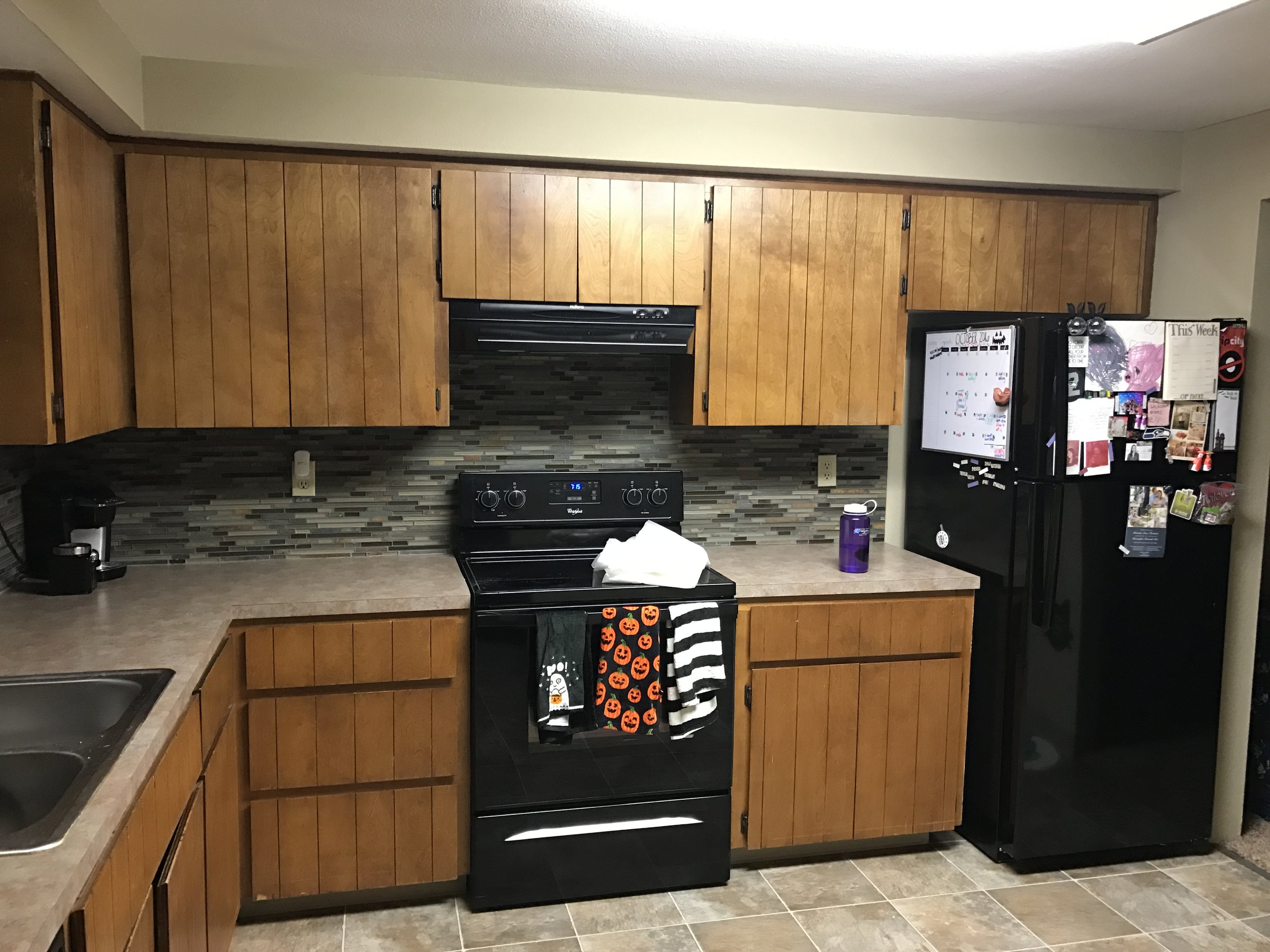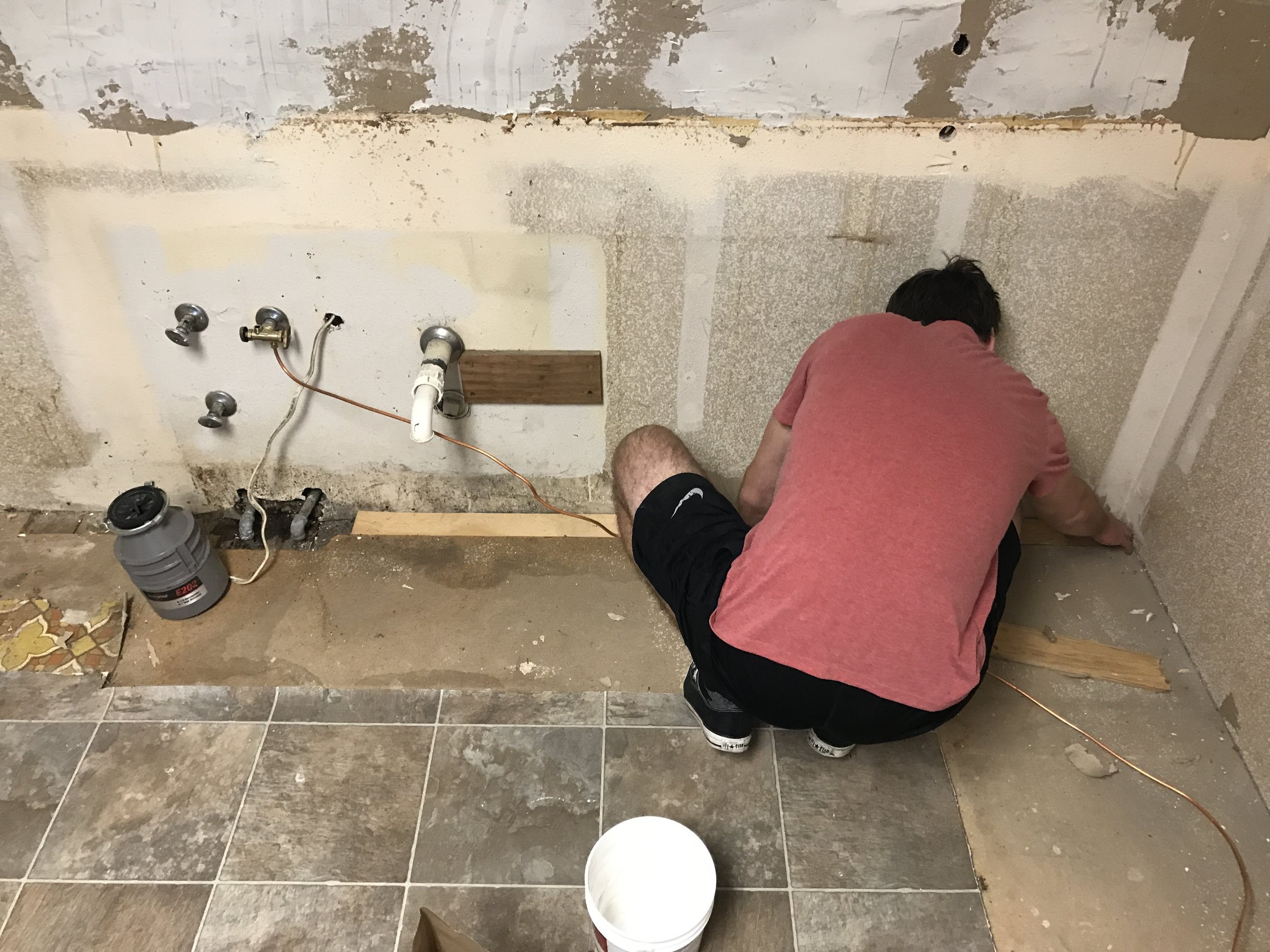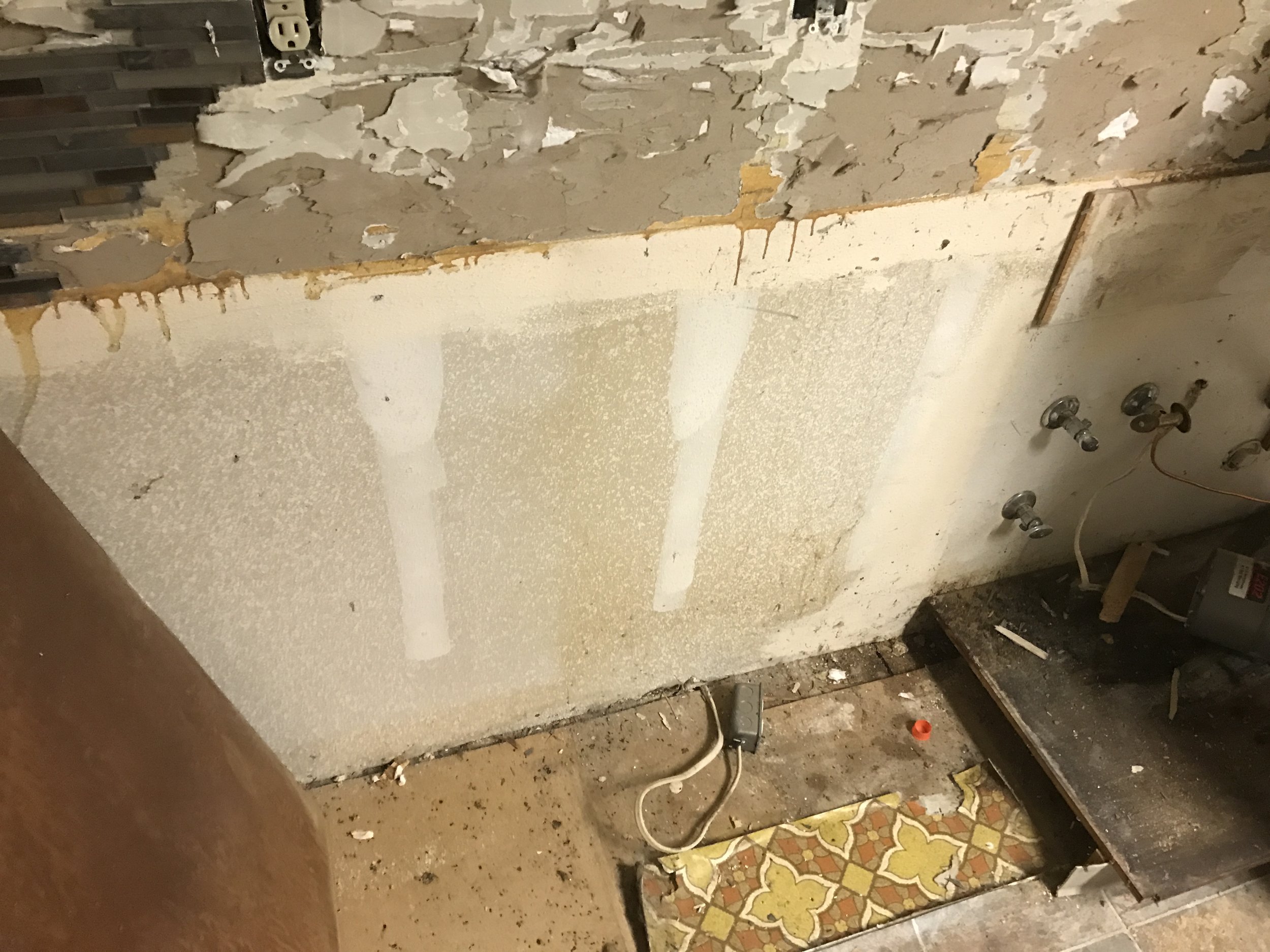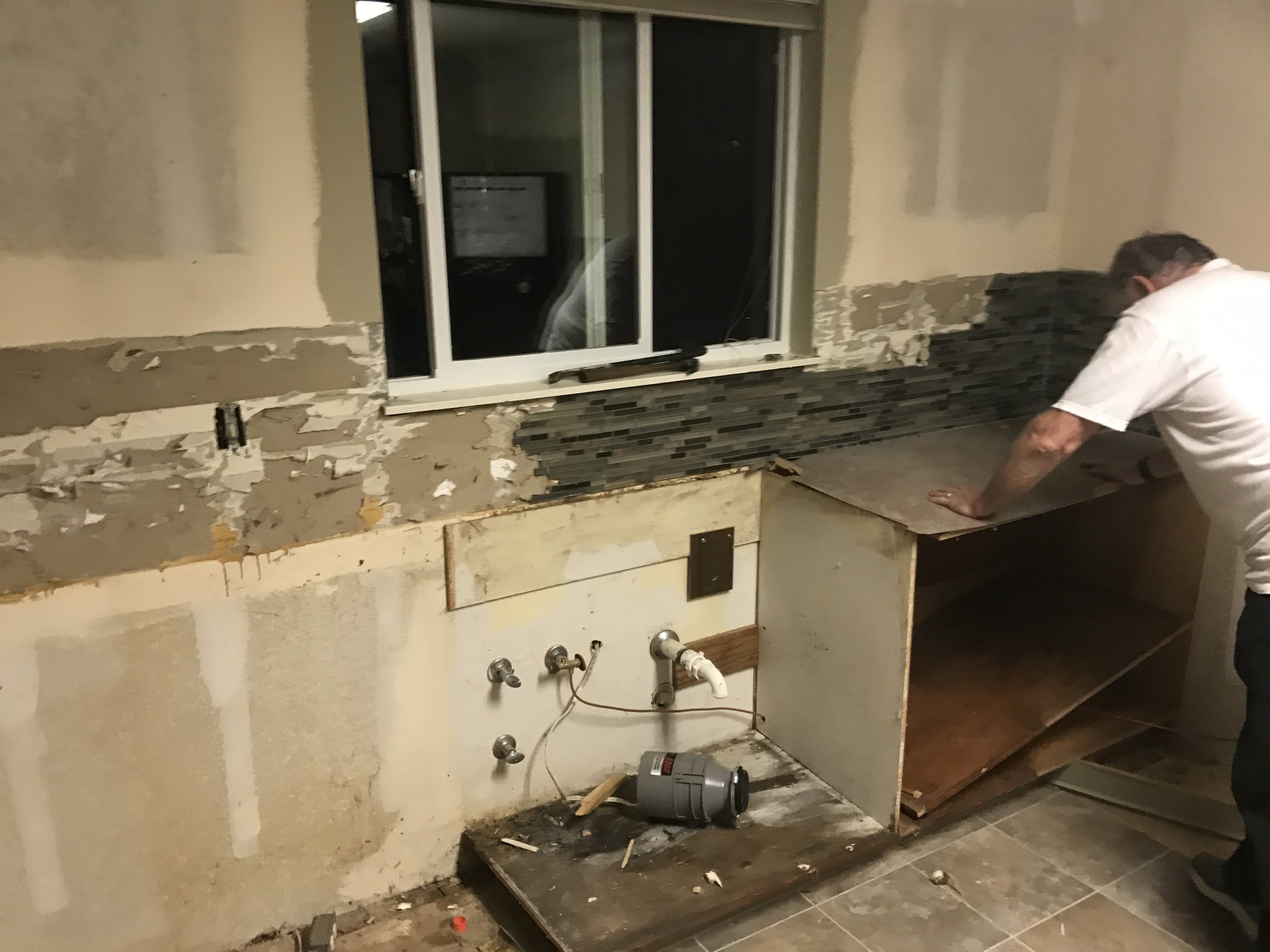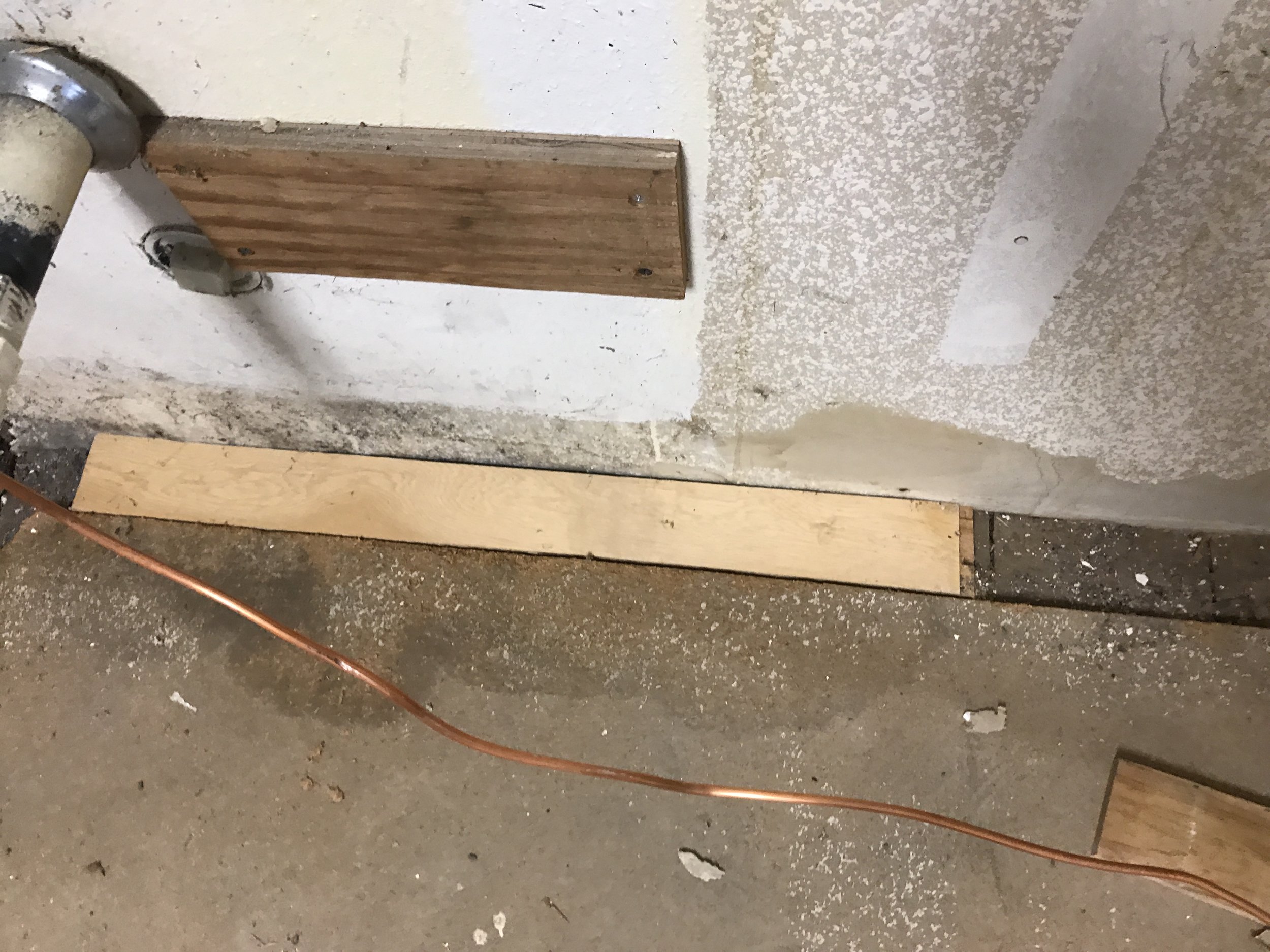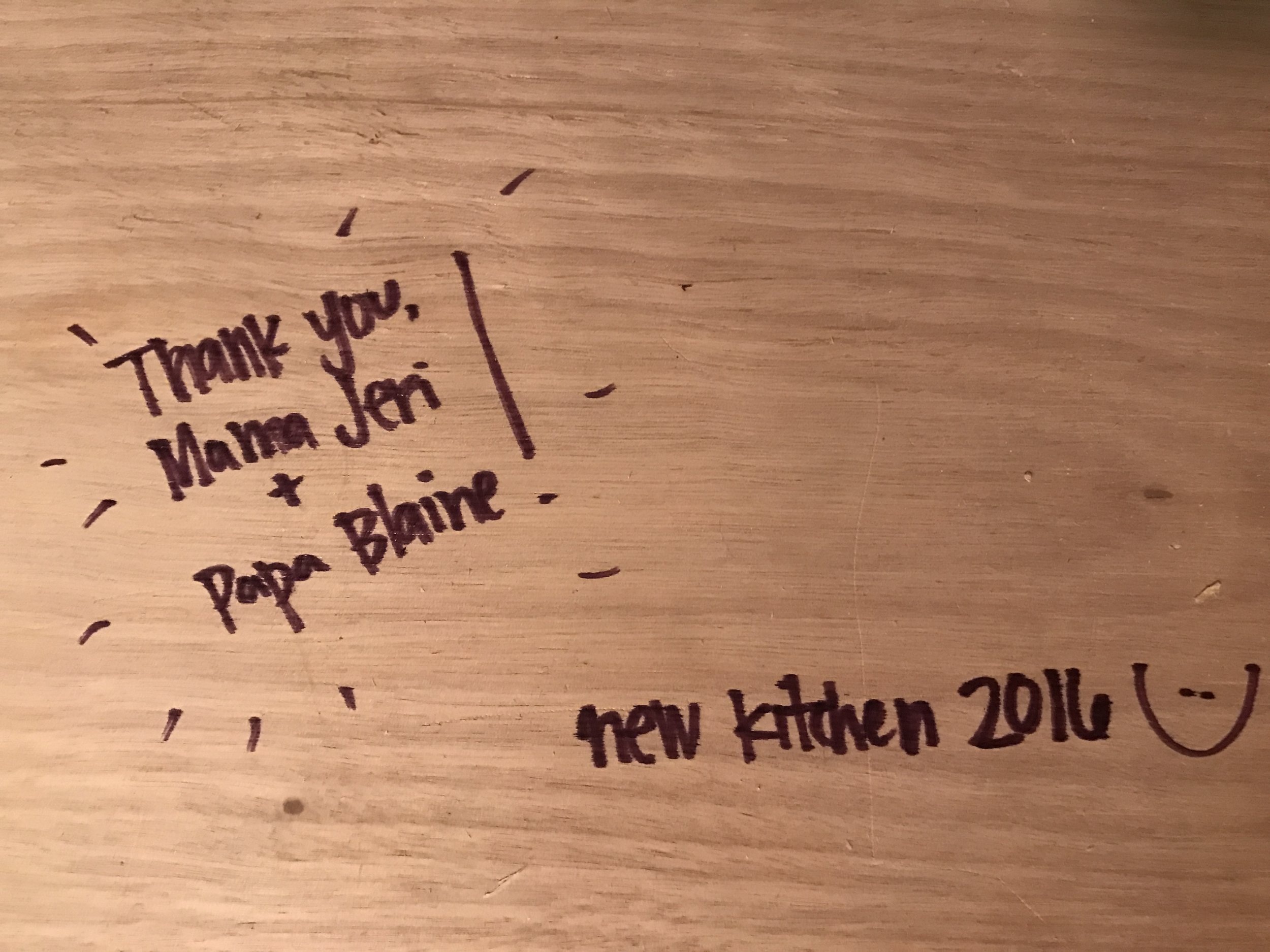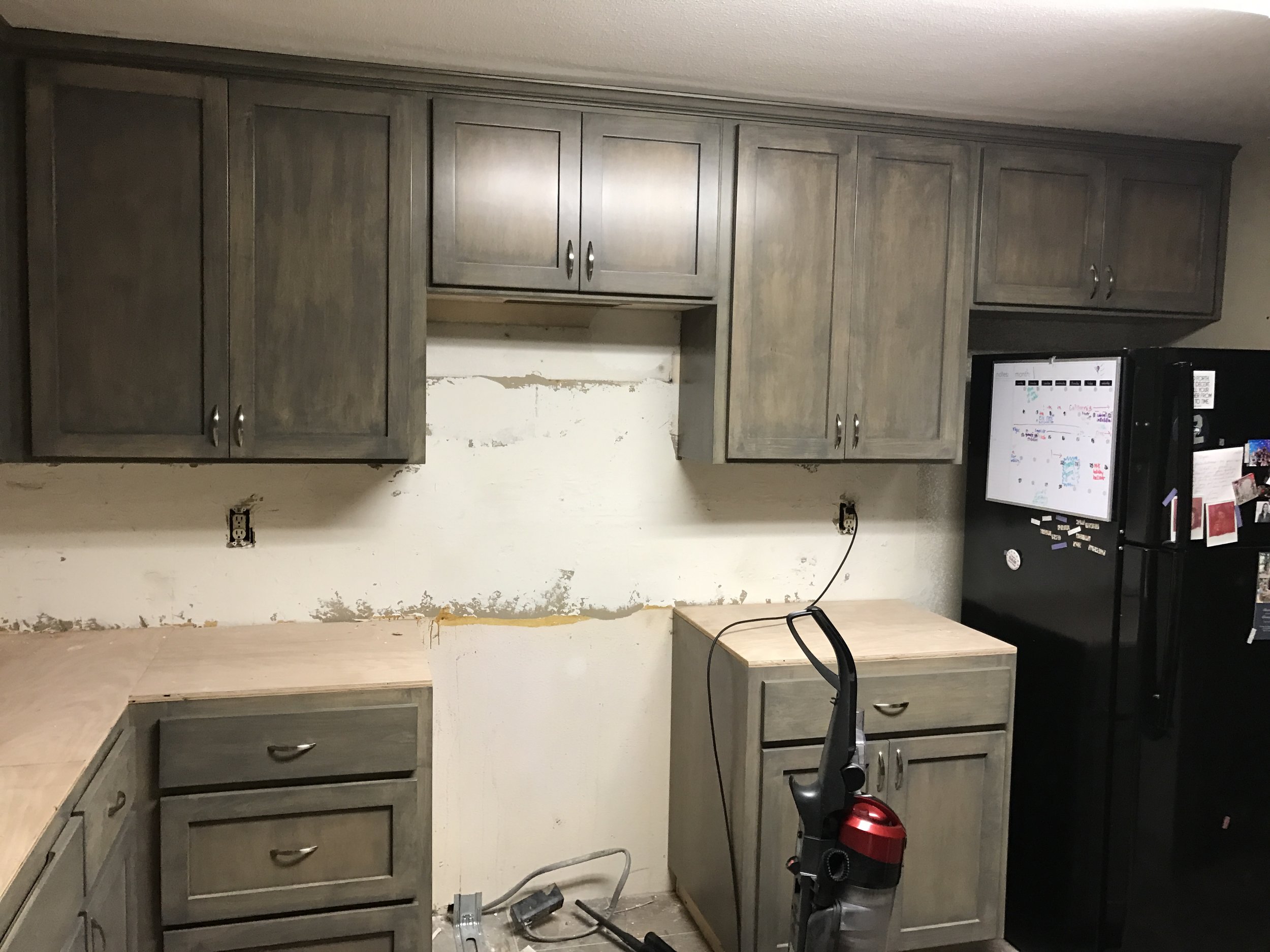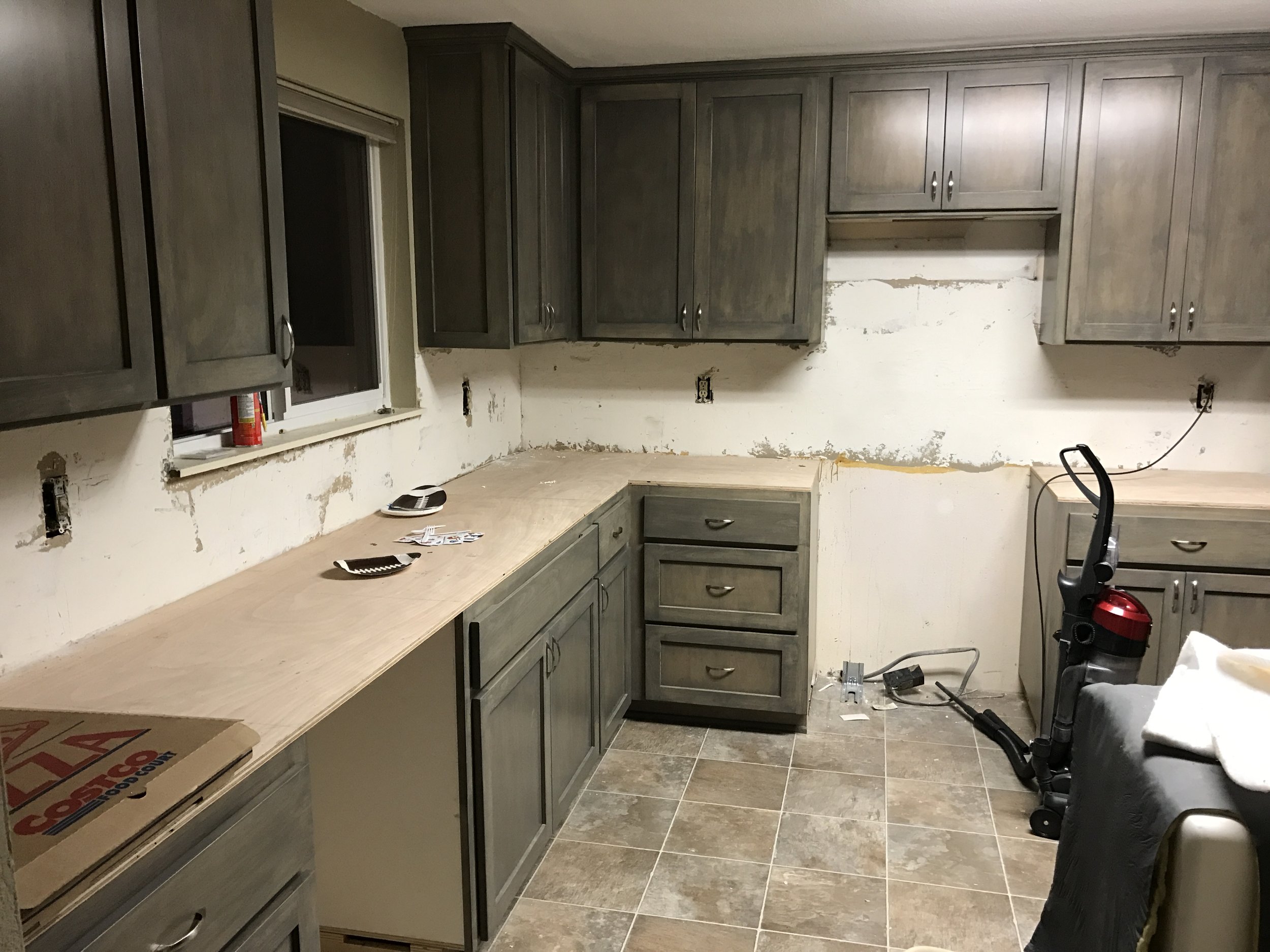 And here's the final product!